Woodward Cinema presents Night of the 12th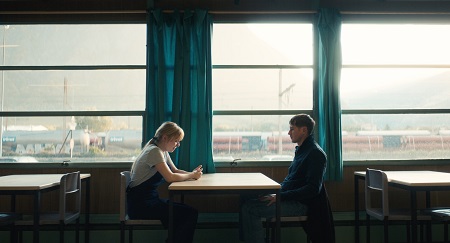 Trailer:
https://www.youtube.com/watch?v=XBBfjv9wNXs
In nearly every police precinct, detectives are inevitably confronted with a case that goes unsolved. The more heinous the crime, the more it haunts those whose duty it is to solve it. Such is the dilemma for Yohan Vivès—a young, recently promoted police Captain—when he begins investigating the gruesome murder of a young woman named Clara in the town of Grenoble. It's clear that the attack was premeditated, and the violent nature of the crime suggests revenge. Vivés' team methodically digs through the details of Clara's life, uncovering her secrets in hopes of weeding out the killer. Certain their suspect is a scorned ex-lover, Vivés is confronted with another, more complicated question: which one? Based on a true crime book by Pauline Guéna, The Night of the 12th is a gritty mystery that's "both highly effective and brilliantly acted, where procedures and mindsets reveal a frayed society" (Cineuropa), posing uneasy questions about the male-dominated world of law enforcement, and their ability to handle the violent crimes routinely perpetrated against women victims.