Lightning Express: A Tribute to the Everly Brothers
Bundle
Buy Bundle
Choose 5 upcoming Sorg Opera House shows for just $85/reserved or $100/premium!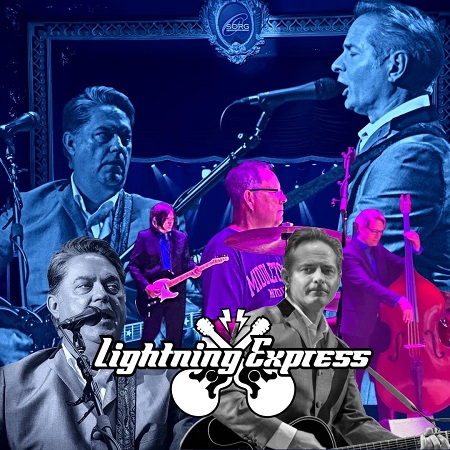 10/14/23 at Sorg Opera House

Box office/Doors 7:00PM, Show 8:00PM
Reserved Seating: $20 advance
Premium Seating: $25 advance
Super Premium Seating: $30 advanceBox Seats: $25 each
(

Must buy all 4 in a box

. Includes 1 drink voucher per seat. **Please be aware that lines of sight to some parts of the stage may be partially obstructed by sound equipment.)
Free parking behind the building off of Broad Street and off of First Street.
More info:
www.sorgoperahouse.org

The magical harmonies and classic hits of Don and Phil Everly, The Everly Brothers, come to life again at every Lightning Express show. From The Beatles, The Hollies and Simon and Garfunkel to Nick Lowe, Tom Petty, and The Cactus Blossoms, Phil and Don Everly showed the way with their singing, song writing, and style.

Lightning Express are not impersonators, but instead recreate the spirit, energy and feeling of a live Everly Brothers show. The band features Jesse McNamara and Jon Wink (tight, two-part Everly harmonies and driving acoustic guitars), Ron Brzoska (note-perfect electric guitar licks), Dan Hange (classic, bouncy bass lines), and Dick Day (crisp drum rolls and fills).

It's a fun, high-energy show that mines the over half a century career of The Everly Brothers that includes 21 studio albums, more than 60 million records sold worldwide, and over 30 billboard top -100 singles.