The Real Taco Fest 2023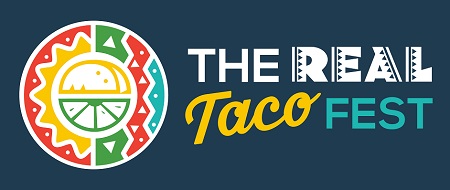 Saturday May 13th, 2023 at Smale Riverfront Park
Attendees will have the opportunity to try tacos from 17 different local vendors including Mazunte, Condado Tacos, Nomad, El Barril Mexican Sports Bar, La Torta Loca and more—all in one location at Smale Riverfront Park on the Ohio River. Margaritas available, canned cocktails by Canvus Cocktails, and ESPECIAL beer from Fifty West Brewing Company. The event is family-friendly with a live DJ and voting for the best-at-fest Golden Taco Award, sponsored by Canvus Premium Cocktails.

Afternoon Session: 12PM-4PM
Evening Session: 5:30PM-9:30PM
Tickets are still available for the evening session!

$10 Event Admission (Children 10 & under free)
Once inside, Taco Tickets can be purchased at the event for $4 each, and can be redeemed for tacos, sides, and drinks.

$50 Event Admission + Super Taco Pack (11 Taco Tickets for the price of 10. Save a wait in line and get right to the tacos!) AVAILABLE ONLINE ONLY

More info: www.realtacofest.com
Limited seating will be available. Blankets are also allowed on the lawn.

First 250 people through the gate at each session will receive a free 2 oz bag of "Covington Gold Dust" seasoning from Farmer Nate's Hot Sauce!

A portion of the proceeds benefits the Ion Center for Violence Prevention.