Victoria Victoria feat. Charlie Hunter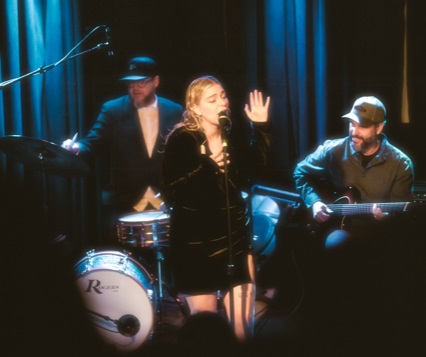 6/24/23 at The Woodward Theater
w/ Freedom Nicole Moore + Hydrophonics
Presented by JBM Promotions and The Woodward Theater

Doors at 7:00PM, Show at 8:00PM
Ages 18+

Tier 1 - 1st Five Rows Floor Seats: $22 advance, $25 day of show
Tier 2 - All other seats including Balcony: $17 advance, $20 day of show

* $2 off any sandwich at MOTR on day of show with proof of purchase *

More info: www.woodwardtheater.com
Parking Info: Click Here
Victoria Victoria
Tori Elliott's deep love of harmony is the driving force that shapes her soul-pop musical endeavor, Victoria Victoria. Her craft in songwriting is the seedbed for intricate vocal arrangements, creating a layered, ethereal experience; one that translates dynamically from her albums to her live shows.
2022 saw the release of Victoria Victoria's album, To the Wayside, which is a collaborative effort with guitarist and producer, Charlie Hunger. "Writing these songs with Charlie was an otherworldly experience," says Elliott, who engineered and produced her lead and background vocals in her home studio. "Arranging these songs for our live show was even more incredible." Hunter and Elliott teamed up to write glossy anthems of self acceptance such as Over My Shoulder and Move Right On, and enticing tunes of invitation like Really Really and Keep Up.
January of 2023 marked Victoria Victoria's debut tour with Charlie Hunter on hybrid guitar, her brother, Noah Elliott on keys and vocals, and renowned Memphis drummer, George Sluppik. The rhythm section makes for a sturdy foundation for transcendent vocal performances and inviting banter. The charisma and kinship between the band members left listeners with the sense that each Victoria Victoria show is truly a family affair.
Victoria Victoria:
http://www.victoriavictoria.org/
Charlie Hunter:
https://www.charliehunter.com/