Scriptless in Seattle
Bundle
Buy Bundle
Choose 10 upcoming Sorg Opera House shows for just $150/reserved or $175/premium!
Buy Bundle
Choose 5 upcoming Sorg Opera House shows for just $85/reserved or $100/premium!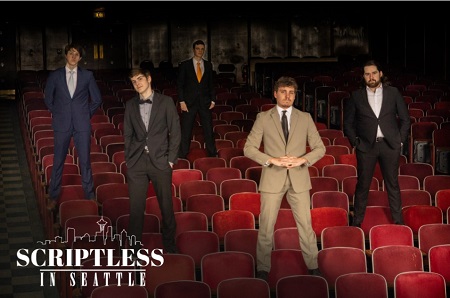 5/3/24 at Sorg Opera House

Box office/Doors 7PM, Show 8PM
Reserved Seating: $25 advance
Box Seats: $25 each
(

Must buy all 4 in a box

. Includes 1 drink voucher per seat. **Please be aware that lines of sight to some parts of the stage may be partially obstructed by sound equipment.)

Free parking behind the building off of Broad Street and off of First Street.
More info:
www.sorgoperahouse.org

Join us for a night of laughs, prizes, and purpose, all benefiting the Sorg Opera Revitalization Group! Restoring a beautiful and historic opera house is no small feat, and live improv group Scriptless in Seattle is excited to be a part of it! Come support the restoration effort and enjoy a night of comedy completely directed by the audience-- the script is you! With a fresh take on the classic improv comedy as seen on Whose Line is it Anyway?, Scriptless in Seattle weaves together improvised musicals, serenades, game shows, film noirs and more right in front of your eyes! Make your laughing count at the Scriptless in Seattle Sorg Opera House Benefit Night!