Phoenix Mendoza w/ special guests Josh Leo and Jon Hayes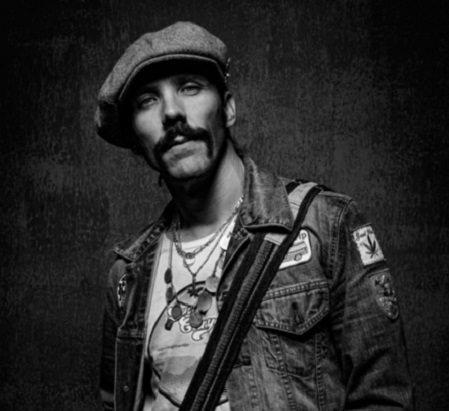 3/31/23 at Sorg Opera House
with special guest Morgan Cheyenne
Box office/Doors 7PM, Show 8PM
Reserved Seating: $20 advance
Premium Seating: $25 advance
Super Premium Seating: $30 advance
Box Seats: $25 each
(

Must buy all 4 in a box

. Includes 1 drink voucher per seat. **Please be aware that lines of sight to some parts of the stage may be partially obstructed by sound equipment.)
Free parking behind the building off of Broad Street and off of First Street.
More info:
www.sorgoperahouse.org
A teller of tales, singer of songs and painter of pictures, Phoenix Mendoza exudes the same singer / songwriter / artist vibe that came to define Laurel canyon in the early 70's. Signed to Warner Chappell Music shortly after arriving to Nashville, Tennessee, where he currently resides, Mendoza has written, performed and recorded with major label artists such as Brantley Gilbert, Love and Theft, Trevor Rosen (Old Dominion,) Steve Wariner, Whisperin' Bill Anderson, JD Souther and Raul Malo (The Mavericks,) to name a few. He has been featured on major motion picture soundtracks with the likes of Chris Stapleton, Randy Houser and Kix Brooks (Brooks and Dunn.) He co-produced "Pieces of You" by Chris Carmack (Grey's Anatomy, ABC's Nashville, The OC) and "I Thought I Knew it All" by Electra Mustaine, with Grammy winner Ben Fowler. Both were featured in Rolling Stone. He spent five years writing, recording, and touring with the band HighSouth, releasing 3 albums and topping the charts in multiple countries. His influence on the band and their music helped rebrand them into the 70's songwriter / vocal harmony genre that longtime friend and collaborator Josh Leo helped pioneer.

Born and raised in Massachusetts, Jon Hayes is a proudly Kalamazoo-based singer-songwriter pulling heavily from beloved artists such as John Mayer, Gavin Degraw, and Jon Foreman. Jon started learning the guitar at 11 years old and instinctively started writing songs as soon as he got a few chords underneath his fingers. He's continued to grow and mature as a writer, singer, guitar player, and performer throughout his 16-year musical journey playing for churches, bands, college and finally his own self-titled solo project. Jon's musical journey and his most recent releases are about to culminate with his first album: "Between You and Me," releasing February, 2023 through direct distribution as well as Kalamazoo's own Satellite Records store. This record was crafted recording wherever the artist could find opportunity: basements, offices, bedrooms and pulling together a team of talented friends to play the roles of session players, mixers, and designers. A truly communal record, this album's end process was funded by Jon's friends, family, and supporters preordering nearly 50 copies of the record to see it finished. Jon invites you to enjoy these honest, near confessional songs and discover all the things that often need saying after that surrendered phrase: "Between you and me."

This performance is made possible in part by generous grants from the Middletown Community Foundation and First Financial Bank.