The Belairs at the Sorg Opera House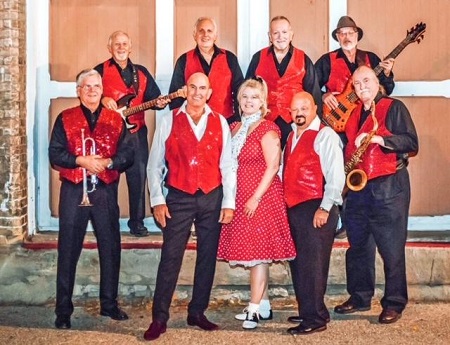 5/20/23 at Sorg Opera House
Box office/Doors 7PM, Show 8PM
Reserved Seating: $25 advance
Premium Seating: $30 advanceBox Seats: $25 each
(

Must buy all 4 in a box

. Includes 1 drink voucher per seat. **Please be aware that lines of sight to some parts of the stage may be partially obstructed by sound equipment.)

Free Parking
More info:
www.sorgoperahouse.org

The Belairs bring their 50 and 60's Rock & Roll Show Band's music review back to the Sorg Theater. The Las Vegas-style show is complete with costumes and choreography. The Belairs feature great harmony, humorous entertainment with audience participation, and dynamic impersonations of the great oldies stars of the past, including tributes to Roy Orbison, Dion, Dusty Springfield, Billy Joe Royal, Neil Diamond and many more!

Free parking behind the building off of Broad Street and off of First Street.

This performance is made possible in part by generous grants from the Middletown Community Foundation and First Financial Bank.