Signs of Life: The American Pink Floyd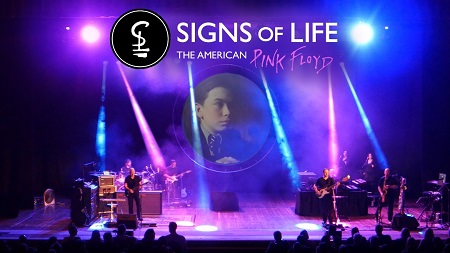 11/18/22 at Sorg Opera House
Box office & Doors at 7PM, Show at 8PM
Reserved Seating: $30 advance
Premium Seating: $35 advance
Free Parking
More info:
www.sorgoperahouse.org

At first, the stage is Dark. All is quiet. Then the sound of the bass guitar pierces the silence as a kaleidoscopic image slowly comes into focus on the back of the stage. As the random assortment of colors and shapes twirl and dance about the screen, the familiar introduction of Pink Floyd's "Money" captivates the audience. Lasers flash, drums echo off the walls, and guitars shriek in a symphony of sound. You can almost taste it. This is Signs of Life, a Pink Floyd Tribute band, returning live to the Sorg Theater. In the words of the lead vocalist and guitarist, "It's not just music, It's a multimedia experience."

This concert is made possible in part by generous grants from the Middletown Community Foundation and First Financial Bank.


Free parking behind the building off of Broad Street and off of First Street.