MOTRmouth Presents: Andy Woodhull and Mike Cronin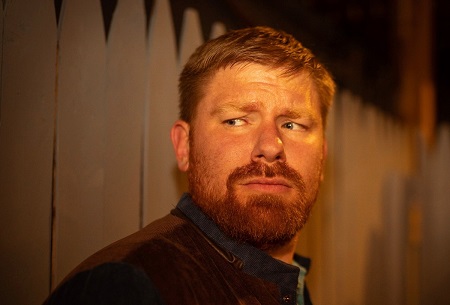 10/7/22 & 10/8/22 at MOTR Pub
MOTRmouth is very proud to present a co-headlining show with Andy Woodhull and Mike Cronin! Both performed on some of the very first comedy shows in the Sword Room, and it's an absolute honor and pleasure to have them back.

Doors at 7:00PM, Show at 7:30PM
Ages 21+
$20 advance

More info: www.motrpub.com
Parking Info: Click Here
Andy Woodhull Bio:
Andy has appeared on The Late Late Show with James Corden, Conan, Live at Gotham and The Half Hour on Comedy Central. In 2014, he was the first comedian to make his network television debut on The Tonight Show Starring Jimmy Fallon. His Dry Bar comedy special on YouTube has over 9 million views. All five of his comedy albums are in rotation on Sirius Satellite Radio, and his jokes have played over 45 million times on Pandora. Most recently, Andy worked as a writer on SYFY's The Movie Show, and was featured in two episodes. He lives in Los Angeles with his dog, Darwin.
website:
https://andywoodhull.com/
Mike Cronin Bio:
Michigan native and self-proclaimed smart-dumb guy Mike Cronin has been in comedy for 16 years. He regularly headlines at top comedy clubs and performs in some of the best festivals across the country with the likes of Tom Segura, Tommy Johnagin, Bo Burnham and Chad Daniels.
His self-deprecating, relatable humor about family, relationships and "being a big awkward lunk of man" leaves audiences both at ease and eager for the next unexpected quip or one-liner. His debut album "Hot For Too Long" hit the top 5 of iTunes comedy album charts and hold on to your pants: his next album and special is due to release in 2022.
website:
https://www.mikecronincomedy.com/