Cincinnati Auto Expo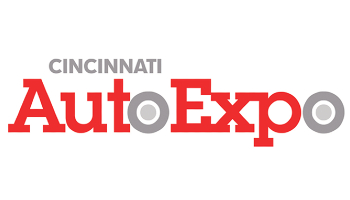 Schedule
March 30th - April 2nd, 2023
Thu.: 3 – 9 PM
Fri.: 11 AM – 9 PM
Sat.: 10 AM – 9 PM
Sun.: 10 AM – 6 PM

Location
Duke Energy Convention Center
525 Elm Street Cincinnati, OH, 45202
March 30th - April 2nd, 2023
Our Cincinnati Auto Expo brings you convenient opportunities to experience the newest cars, crossovers, electric vehicles, hybrids, SUVs, trucks, vans and more along with the many technological vehicle advances offered by major manufacturers inside the Duke Energy Convention Center! It's your chance to compare models and features in a sales-free setting complete with brand specialists that can provide detailed information.We also feature special exhibits such as our Ride & Drive Center, Dream Machine Boulevard presented by General Electric Credit Union, an EV Showcase, fun for the kids in our Safe Travel Family Zone presented by the Cincinnati – Northern Kentucky Toyota Dealers and spotlight exhibits with of the rarest classics and collectibles in our region.Join us for four days of fun at the Duke Energy Convention Center!
SAVE WHEN YOU BUY ADVANCE TICKETS GOOD FOR ANY DAY OF OUR EXPO!
Advance any-day tickets: $9 (no service fees)
At Duke Energy Convention Center: $11
Specials:
OPENING NIGHT
- Thursday, March 30: $1 admission from 3 p.m. to 9 p.m.
MATINEE DAY
- Friday, March 31: Half-price admission from 11 a.m. to 6 p.m.
Children aged 12 and younger are admitted free when accompanied by a paying adult or teen.
All tickets are non-refundable. (Terms of Use)
More info:
www.cincinnatiautoexpo.com

Greater Cincinnati's annual automotive industry celebration showcases the latest trucks, SUVs, crossovers, hybrids and cars on the market. Knowledgeable product manufacturer and dealer representatives are on hand to answer questions and demonstrate features in a sales-free environment. We'll also feature cool customs and a wide variety of educational and interactive exhibits. See you in downtown Cincinnati.