Kickin' Off the 99 Days of Summer
Bundle
Buy Bundle
Choose 10 upcoming Sorg Opera House shows for just $150/reserved or $175/premium!
Buy Bundle
Choose 5 upcoming Sorg Opera House shows for just $85/reserved or $100/premium!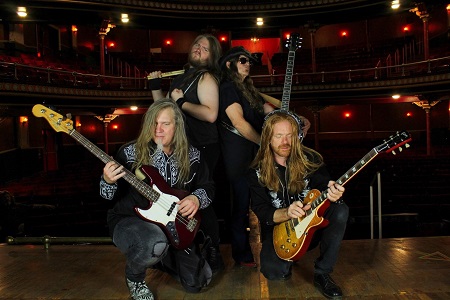 Kickin' Off the 99 Days of Summer
With The Vinyl Junkies and special guest Gary Jeffries

Friday, June 25, 2021 at Sorg Opera House
A Fundraiser for the Sorg Opera House
Box office 5PM, Doors 7PM, Show 8PM
Reserved Seating: $20 advance
Masks are not required, but are optional. The theater is open at full capacity.

Free Parking
More info:
www.sorgoperahouse.org
Kick off the 99 days of summer with a rocking show at the Sorg! All proceeds will benefit the ongoing restoration of our historic and iconic building. Formed 2009 The Vinyl Junkies play songs from the hit songs from 1960's and 1970's as well as the great album cuts from those decades and have been entertaining audiences for over a decade.

Gary Jeffries is a southern rock artist and songwriter who has written music for HBO's True Blood series. He is a signed Virgin/Sony recording artist and has toured the world with rock greats like Guns N Roses and the Cult. Gary was the singer in a very successful band called Asphalt Ballet and can be seen on Headbangers' Ball being interviewed by Ricky Rachtman. His current lineup features Dwayne Connaughton and son Tor on the rhythm section. Also featuring Chris Lester on lead guitars.

This performance is made possible in part by generous grants from the Middletown Community Foundation and First Financial Bank.


Free parking behind the building off of Broad Street and off of First Street.