Roald Dahl's Matilda the Musical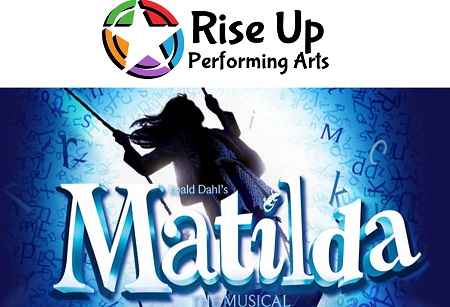 at Sorg Opera House
Wednesday, May 19, 2021 - Box office opens at 5PM, doors at 6PM, show at 7PM
Thursday, May 20, 2021 - Box office opens at 5 PM, doors at 6PM, show at 7M
Friday, May 21, 2021 - Box offic opense at 5 PM, doors at 6 PM, show at 7PM
Saturday, May 22, 2021 - Box office opens at 12PM, doors at 1PM, show at 2PM
Saturday, May 22, 2021 - Box office opens at 5PM, doors at 6PM, show at 7PM
Sunday, May 23, 2021 - Box office opens at 12 PM, doors at 1PM, show at 2PM
Reserved Seating: $15 advance
Seating buffer is automatically added on either side of your group after you select seats. Please stay home if you are feeling sick or have a fever. Masks are required at all times in the venue, even in your seats, except when actively eating or drinking.

Free Parking
More info:
www.sorgoperahouse.org
Inspired by the genius of Roald Dahl, the Tony Award-winning Roald Dahl's Matilda The Musical is the captivating masterpiece that revels in the anarchy of childhood, the power of imagination and the inspiring story of a girl who dreams of a better life. With book by Dennis Kelly and original songs by Tim Minchin, Matilda has won 47 international awards and continues to thrill sold-out audiences of all ages around the world.

Matilda is a little girl with astonishing wit, intelligence and psychokinetic powers. She's unloved by her cruel parents but impresses her schoolteacher, the highly loveable Miss Honey. Over the course of her first term at school, Matilda and Miss Honey have a profound effect on each other's lives, as Miss Honey begins not only to recognize but also appreciate Matilda's extraordinary personality. Matilda's school life isn't completely smooth sailing, however – the school's mean headmistress, Miss Trunchbull, hates children and just loves thinking up new punishments for those who don't abide by her rules. But Matilda has courage and cleverness in equal amounts, and could be the school pupils' saving grace!


Free parking behind the building off of Broad Street and off of First Street.