Cincinnati Auto Expo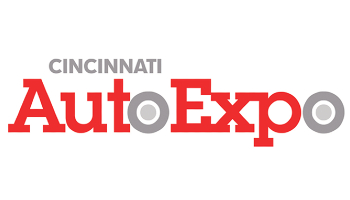 Schedule
February 17-21, 2021
Wed.: 5 – 9 PM
Thu.: 11 AM – 9 PM
Fri.: 11 AM – 9 PM
Sat.: 10 AM – 9 PM
Sun.: 10 AM – 6 PM

Location
Duke Energy Convention Center
525 Elm Street Cincinnati, OH, 45202
February 17-21, 2021 at Duke Energy Convention Center
The Cincinnati Auto Expo is your chance to see, touch, inspect and, most of all, experience the latest offerings from 34 manufacturers! Whether you're in the market for a new car, just want to check out the newest design trends and tech, or simply want to enjoy one-of-a-kind, affordable family fun, the Cincinnati Auto Expo is the place to be. Join us for five days of special exhibits such as the Ride & Drive Center, our Dream Machine Boulevard presented by GE Credit Union, our new Tri State Tailgate entertainment area featuring craft beer, wine, soft drinks, great food and a chance to catch your favorite teams in action, children's activities in the Safe Travel Family Zone presented by the Cincinnati – Northern Kentucky Toyota Dealers and much more!. We can't wait to see you and your family at the Duke Energy Convention Center.
$9 advance (no service fees)
$11 at the door
Children 12 & under are free
More info:
www.cincinnatiautoexpo.com

Greater Cincinnati's annual automotive industry celebration showcases the latest trucks, SUVs, crossovers, hybrids and cars on the market. Knowledgeable product manufacturer and dealer representatives are on hand to answer questions and demonstrate features in a sales-free environment. We'll also feature cool customs and a wide variety of educational and interactive exhibits. See you in downtown Cincinnati.