Photography Open House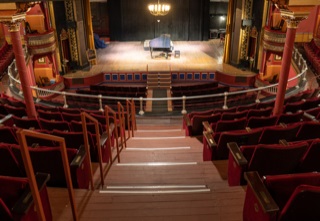 11/18/19 at Sorg Opera House
6:00PM - 9:00PM
$50 (limited tickets available)
Free Parking
More info:
www.sorgoperahouse.org

The Sorg Theater has 128 years of history and character for a perfect photography space. This event opens up the theater to photographers across the region with eight models on hand for photo shoots. You can bring your own or simply use the character of the building as your subject. The theater features a stage, brick backstage areas, two levels of balconies for perfect backgrounds. The Stage has lights, but photographers are encouraged can bring additional lighting and other equipment.


Free parking behind the building off of Broad Street and off of First Street.